It's a 70's throwback!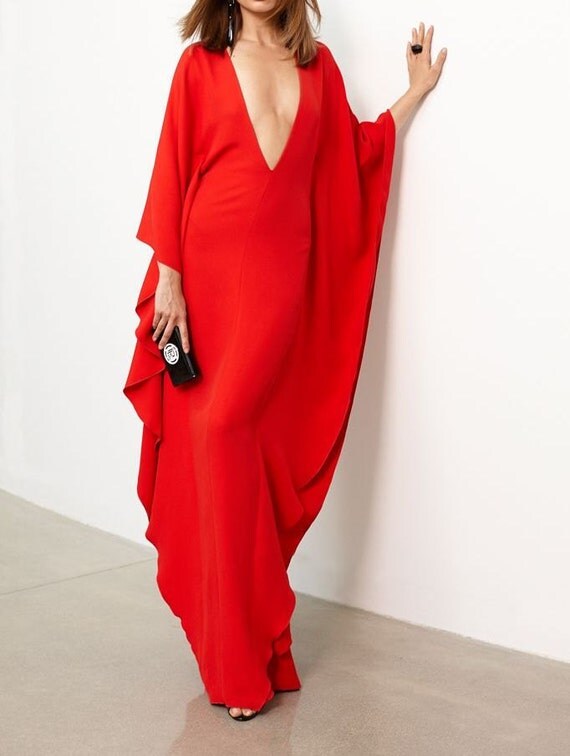 Doesn't this dress have Marisa Berenson written all over it. The deep V and striking red scream Studio54.
It's actually a design by Shivdhara Fashion I found on Etsy. It's made to order and is selling online for $149.00 shipping from India. That's pretty sweet. I love this color and the way they style the look. ....What I don't love so much...the decapitated model....
https://www.etsy.com/listing/190957019/alabia-jalabia-dubai-fancy-kaftan?ref=sr_gallery_3&sref=&ga_ex=etsy_finds&ga_ref=etsy_finds&ga_utm_source=newsletter&ga_utm_medium=email&ga_utm_campaign=etsy_finds_060714_12502774229_0_1&ga_redirect=1&ga_filters=clothing+-supplies+women&ga_search_type=all&ga_facet=&ga_search_query=